European University Continuing Education Network (EUCEN)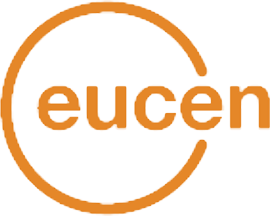 European University Continuing Education Network (EUCEN) is an international non-governmental non-for-profit association founded in 1991 and registered under Belgian law in 1994. It currently has 174 members in 36 different countries, mainly universities actively committed and involved in the development of University Lifelong Learning (ULLL). It includes 17 European National/Regional Networks for ULLL and 8 associations concerned with the education of adults. EUCEN is the founding associations of the LLL Platform.
The main aims and objectives of eucen are:
To contribute to the economic and cultural life of Europe through the promotion and improvement of the quality of LLL within HEIs
To foster university's influence on LLL knowledge and policies throughout Europe – eucen represents a very rich source of expertise in the field of ULLL, university management and innovation
EUCEN shall have, amongst its functions, the following:
To provide a forum for the development, interchange and dissemination of innovation and good practices on LLL within European HE
To encourage high standards in all areas of LLL and to harmonise levels of quality for LLL amongst its members
To represent the interests of the LLL community within HE and to European policymakers
To facilitate communication, liaison and collaboration with other appropriate bodies and organisations
To promote and conduct research into LLL and to disseminate the results of this research
The main activities of EUCEN are:
To coordinate events focused in the area of LLL. Normally three events per year:
Annual conference
Autumn seminar
Policy Talks
To develop LLL policies and practices
To develop and coordinate EU-funded projects
To facilitate and encourage networking
To coordinate conferences and events focused in the area of LLL
EUCEN is a recognised expert developing and coordinating EU-funded projects since the 90s. EUCEN has a long and fruitful experience leading specific Work Packages such as Quality, Dissemination or Exploitation in projects coordinated by other contractors. EUCEN 's value is connected to its wide network through its members, the National Networks of higher education institutions for LLL and strategic stakeholders (i.e. international organisations, policy makers, etc. that reach thousands of individuals).
University of Turku (UTU)

University of Turku (UTU) is a multidisciplinary scientific university, where expertise of seven faculties ranges from humanities to mathematics and natural sciences, and business. University of Turku is recognized for the quality of teaching, research and excellent student support services. With its 21 000 students and 3 500 employees University of Turku is one of the major universities in Finland.
The Development Services of Brahea Centre at the University of Turku is competent in areas connected with the key activities of the proposed project. The unit employs 20 experts of various fields working on the university's third mission: lifelong learning, technology and knowledge transfer and social engagement. A group of experts are specialized particularly in institutional development, modernization of higher education, curriculum development, and contributing to the wider objectives of life-long learning from VET to HE.
One of the competence areas of the Brahea Centre is the European area of higher education. National and international projects are focused on the facilitation of bringing the policies into structures, processes and practices in the national and institutional level. This way, the Centre fosters the dialogue and sustainable cooperation between different levels of education and the working life and works to increase the employability of graduates by improving the match between labor market supply and demand.
The Centre has a strong collaboration with private sector partners in different fields serving as a portal between the academia and the business sector as well as offering new research ideas, technology and knowledge transfer, education and training. Most recent national and international development projects relating to the thematic focus of the proposed project are in the area of competency-based approach, assessment and recognition of prior learning, and working life relevance in curriculum and degree design in different disciplines.
Danube University of Krems (DUK)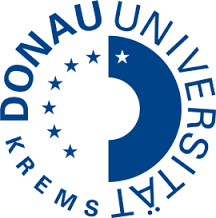 Danube University of Krems (DUK) the university for continuing education, offers exclusive master's programs and short programs in five areas of study specially oriented towards the needs of working professionals. Serving more than 8,500 students and with 17,000 graduates from 90 countries, it is one of the leading providers of further education courses in Europe. Danube University Krems was founded in 1994 and combines many years of experience in postgraduate university education with innovation and the highest quality standards in research and teaching.
DUK is one of the pioneering institutions in Europe in the field of university-based advanced education, and a specialized institution in the sector of lifelong learning. In teaching and research the University focuses on social as well as organizational and technical challenges of current times, and is developing innovating market- and client-oriented courses on an ongoing basis. The University for Continuing Education is specifically focused on interdisciplinary cross-linking and future-oriented special sectors: it offers courses that combine medicine and management, education and new media, or law and social sciences. Highest quality standards, a scientific, practical approach, and the use of innovating teaching and learning methods are part of all courses offered at Danube University Krems.
The Department of Interactive Media and Educational Technologies specialises in educational technology teaching and research. It strives to link ICT with educational processes and therefore, the department concentrates on the design, realisation and evaluation of didactic arrangements for technology supported learning in all educational sectors. In the field of higher education development, the department focuses on research regarding lifelong learning, assessment methods, the taxonomy of teaching methods and Christopher Alexander's pattern theory, to support strategies to validate non-formal and informal learning.With the department's focus on linking ICT with education, it will share its experience on personal learning environments (ePortfolio), massive open online courses (MOOC) and online assessment systems, to set-up and strengthen work-based learning and apprenticeships in higher VET at tertiary level by facilitating cooperation between VET providers at secondary and tertiary level and businesses, including the promotion of research links to universities or universities of applied sciences within the consortium to respond to skills shortages and foster the excellence agenda.
University of Graz (UNIGRAZ)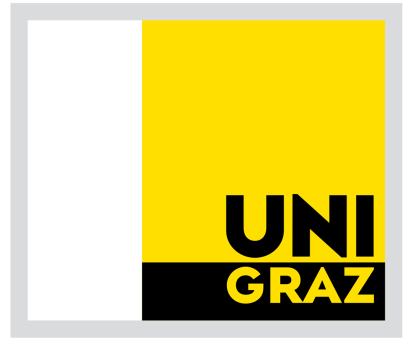 University of Graz (UNIGRAZ) is the second oldest university in Austria. With about 32.500 students and 4.300 employees, it is one of the largest institutions of higher education in Austria. It is a comprehensive university offering about 120 study courses at 76 institutes, which are organized in six faculties.
The university has a strong international profile and is involved in numerous global networks (e.g. Coimbra Group and Utrecht Network). Through these networks and various projects and activities it is connected with about 500 international partner institutions. In the context of its ambition to create a strong and competitive profile at the European level and globally, one of the most outstanding characteristics of the university is its strategic focus on cooperation with South-Eastern Europe, which includes also Moldova.
The university's expertise includes the implementation and administration of international research and educational projects with partners from around the world. In its international project activities the university is committed to the transfer of know-how and the development and implementation of project-related objectives for the benefit of and progress in higher education. In basic and applied research, the university fosters topical and methodological variety within an international cooperation network and builds its profile by determining research focuses under the consideration of socially relevant research questions. Innovative interdisciplinary research and cooperation are amongst the subjects especially encouraged. Uni Graz has also been very active in international educational projects, both as a partner and as coordinating institution. In this respect, Uni Graz has received EU funding for many of its projects in the Lifelong Learning Programme, Tempus projects and Erasmus Mundus projects in all actions. Since 2014 the university has also been actively participating in Erasmus+ projects. Due to its experience of both participating in and coordinating international research and educational projects, Uni Graz can draw on expertise and good practice that will contribute to the success of the present project.
European Policy Development and Research Institute (EPDRI)

European Policy Development and Research Institute (EPDRI) is a non-profit and multidisciplinary independent organisation which unites international high qualified academic and non-academic individual and collective members with the long-standing expertise. The main strategic focus areas of EPDRI: Educational Development, Regional Development, Good Governance and Reforms, Minorities and Autonomies, Knowledge Communities. One of the aims of EPDRI to advocate a system of higher education that ensures equal educational opportunities, adheres to the principle of quality assurance, promotes international cooperation, supports lifelong learning and meets both the needs of individual and society.
The objective is target mainly on the Eastern Neighbourhood Area and realised through the following specific actions: Internationalisation, Research & Innovation, Quality Assurance, Lifelong Learning, Governance, Autonomy & Finding and Informational & Communication Technologies.
Areas of specific expertise and competence:
- Policy development and research in the main focus areas
-Promotion, coordination, development and evaluation activities in international cooperation.
-Development of education, training, communication and research that are directed to respond to the needs of the social, economic and cultural development.
-Collaboration in the creation and management of teaching, research, development and innovation centers.
-Enhancement of knowledge transfer from the University through advice, encouragement and participation of companies for the use, dissemination and commercialization of knowledge.
-Organization of dissemination activities (scholarships, contests, seminars, courses, conferences, academic meetings etc.).
EPDRI has four employees and numerous freelancers in its members network with specific knowledge related to the culture and creative sector especially related to the relation between the market and the educational institutions
University of Barcelona (UB).
University of Barcelona (UB). The mission of IL3-UB, the Institute of Lifelong Learning of the University of Barcelona is providing continuing education for professional and personal development, as well as helping companies and organizations to increase competitiveness through an appropriate management of the knowledge acquired from their qualifications.
With more than 560 years of history, the University of Barcelona is a leading university in Spain. It boasts 24 institutes and research centres, 234 consolidated research groups and 4,998 scientific publications. The UB has earned prestige and reputation in the main rankings, both nationally and internationally, and it hosts 5,312 teachers and 63,020 students of 126 different nationalities.
IL3-UB has sheltered a network of more than 1,500 associated experts and it has also collaborated with more than 2,000 companies from the main economic sectors for 25 years. It offers a variety of masters, postgraduate courses, and training programs in Health and Pharmacy, Engineering, Technology and Environment, Economics and Business and Culture and Communication, that are available on training on-site, partial attendance, or e-learning modes.
Our extensive experience in the design and development of teaching methodologies, allow us to incorporate the emerging approaches to deliver the best tailored training solutions to each sector, company or student.
Therefore, IL3-UB plays an important role in the development of projects that allow consolidate the internal talent of private companies and promote the growth of its activity, becoming its strategic partner so they can rise to the main challenges in their business.
We build talent by providing programs whose objective is to promote the potential of the participants so they can develop, consolidate and apply all the acquired competences once they enter the job market.
Università degli Studi di Genova [UNIGE]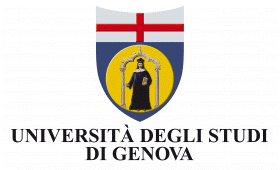 Università degli Studi di Genova [UNIGE] is a leading University in Northern Italy, one of the most valuable in accordance with the national ranks. It offers a broad diversity of three-level courses to about 35,000 students thanks to its 1,300 teachers (Academic Year 2015/2016). Around 6,000 students graduated in 2015, and more than 1000 Erasmus students are hosted at UNIGE each year.
It is organized in 5 Schools (Social Sciences; Polytechnic; Medical Sciences; Mathematical, Physical and Natural Sc.; Humanities) and 22 Departments, and hosts 11 Research Centres and 2 Centres of Excellence having Ministry recognition.
UNIGE's international cooperation policy, in the fields of research and didactics, is implemented by many bi-multilateral agreements, and thanks to a long record of cooperation projects with Partner Countries, in the frame of the Programmes promoted by the European Commission, particularly in Erasmus+ CBHE and Tempus since 1994.
UNIGE's teaching and research staff has a long-standing work experience with a large group of international students, researchers and teachers, both from EU and Partner Countries, on the issues of academic recognition and promotion of LLL. In such a way, staff members achieved important results, and enhanced their professional skills.
UNIGE is part of EUCEN and of RUIAP (Italian Network of LLL Universities) since its foundation (2011) and since October 2015 the Delegate of the Rector for LLL is President of this network. UNIGE is strongly engaged in the field of LLL and in the recognition of prior learning and carried out projects both at European, National and Regional Level to define methodologies and tools available for Universities and Upper secondary schools. The definition of a model able to ensure the homogeneity of the recognition of prior learning between the diverse University courses is included in the priorities of the University's Activity Program (2017-2019) and also of RUIAP's Action Plan for 2017.
University of Brest [UBO]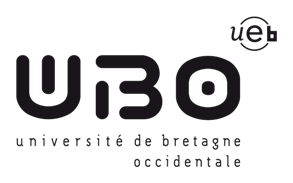 University of Brest [UBO] is a multidisciplinary university : 20 000 students (12 970 bachelor degree students-4506 Master degree students-1501 PhD students)/ 6 faculties-6 institutes-3 schools- 5 doctoral schools/ More than 200 training courses (undergraduate to PhD)/ Every year 5000 graduated students.
In 1973, by creating a department to develop continuing education and lifelong learning, the (UBO) made a commitment to supporting skills development for local people. This UBO department has built its legitimacy on its ability to respond in a relevant and sustainable manner to the needs of individuals, socio-economic actors and organizations for new skills. It contributes to the development of the local area in partnership with local and regional authorities. The continuing Education department welcomes 8000 trainees per year in lifelong learning. Many adults can return to education and obtain qualifications.
The RPL (Recognition of prior learning) process, recognition of acquired skills and learning in order to obtain a qualification.
At the University of Western Brittany, the Bureau REVA (Reprise d'Études et Validation des Acquis), an office within the Department of Continuing Education, is responsible for managing adults returning to education and the validation of prior experience. Seven people work in this office. They are responsible for managing enrolments on continuing education courses offered by the university (more than 1,500 adults enrolled on national degree courses), coaching adults returning to education, and managing the three procedures for validating prior learning and experience (130 VAPP, 120 VAE, and 126 VES).
The VNIL advisor supports the candidate in reflecting his or her practice and therefore has an important role within the validation process.
The recognition of prior learning (RPL) process, supported by all University departments, is frequently used and makes our university one of the pioneers of this approach. University of Western Brittany is ranked third in France since 2002.
In 2014, 140 persons have been supported for their own RPL procedures/ 115 examination juries have been organized (55% get full validation for their diploma)
This RPL procedure carried out at UBO is an individual right in France derived from the law on social modernization and stated in the labour code and education code : "Any person engaged in the workforce is entitled to validate prior learning acquired from experience, notably professional experience, in order to attain a qualification…" Law of social modernization 2002-73 of 17 January 2002, art 133.
The RPL is therefore for everyone, regardless of age, educational level or status: employees, self-employed, civil servants, job seekers and volunteers. This is exercised according to certain conditions and can lead the validation of the acquired experience for continuous or discontinuous paid employment, self-employment or volunteer work for a cumulative period of at least one year. The acquired skills and knowledge must justify all or part of the knowledge and skills required for graduation.
The RPL is now the fourth track of certification, joining initial education, continuing education and apprenticeship.
The University management board sets out common rules for the validation of acquired experience by the establishment and constitution of validation jury with specific arrangements applicable to different types of qualification where appropriate.